HOLIDAYS COME TO IMNO SHETLANDS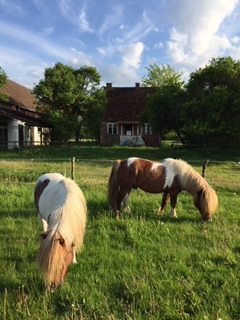 If you are in Poland try not to miss our Shetland pony stud which is the only of its kind in Poland. We are just a 45 minute drive from Swinoujscie ferry and about 2 hrs away from Berlin. A comfortable house in our beautifully situated stud will provide all the privacy you long for in town. What is more you will be able to enjoy not only the sight of our friendly ponies grazing literally right on your doorstep, but also swimming or fishing in a nearby lake. You may go riding, cycling or just walk in the woods picking berries and mushrooms.
The evening entertainment is provided by frogs, crickets...or fighting stallions! All those who have already visited Imno Shetlands usually return for another stay. So don' hesitate and get in touch with Alice at Ten adres pocztowy jest chroniony przed spamowaniem. Aby go zobaczyć, konieczne jest włączenie w przeglądarce obsługi JavaScript. who will be delighted to provide further information regarding terms and vacancies.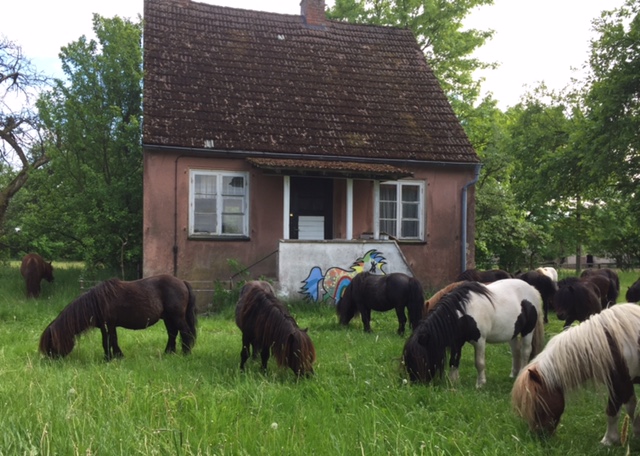 SHETLAND PONY WORKSHOPS
A series of workshops is currently conducted at our stud. They aim at bringing closer these areas of horsemanship concerning the Shetland pony, that some pony owners may not necessarily be familiar with. So far the workshops have met with a surprisingly good response, and are now offered to the guests staying at Imno Shetlands.